Are you a fervent gardener and wish to increase plant collection in your garden? Nowadays, there is a plethora of things available for sale online, and the plant category is also no an exception. Actually, people are tired of wandering from one place to another just to buy plants of their preferred choice. That's the reason you must try to buy plants online for your yard or garden. Absolutely, it is now a stress-free way to collect as many plants and small trees you wish to. It is the most concrete way of gathering your desired thing effortlessly at the ease of your home. It is undoubtedly very advantageous to shop for your plants at an online nursery.
Also, buying plants online will give you options and prices to compare with, which will conserve your priceless time and it can also save you a lot of money. When you buy plants from an online garden center, you can without difficulty find all the relevant information that is essential for you to know. A lot of times a local garden center will not be able to convey you whether a plant will grow in acidic soil, or even what would be the best time of year for pruning. Even worse, you might buy a plant that is not what the sticky tag says, and most times you won't be able to take it back.
4 Key Points to Consider When You Buy Plants :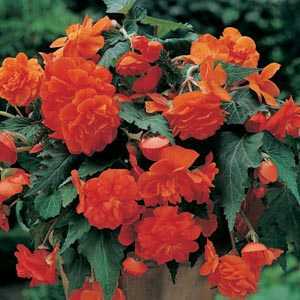 By ordering plants online, you can easily start a garden in your own yard. Before you go shopping for plants on the Internet, though, there are some things that you need to keep in mind to make the whole process go as smoothly as possible.
Research Well :
There is a myriad of information available on the Internet about practically any kind of plant that you can ponder about. While many diverse varieties of plants are available for sale, not all of them do equally well in each part of the country. First of all you need to find out which categories of plants can be cultivated nicely in your region. Discuss with your groups or neighbors who garden for assistance. By asking a wide variety of people, you can find out about a lot of diverse kinds of plants. The more multiplicity of plants you are able to grow, the more pretty your garden will turn out to be. If you are a rookie gardener, be sure to check reviews and spend time on forums where you can come across companies that trade the best plants online. In this manner, you can get in touch with a reliable company that can recurrently sell numerous different kinds of plants to you.
Pick out your plants :
Actually if you buy plants online you have a much extensive range of selection to choose from. At a plant market, you can often find quite a small variety of plants to select from compared to what you could get online. Therefore, it is a smart decision to order plants online that can be cultivated easily and that are quite strong and long-lasting. Bear in mind that you might have limited room for storing and might not want to expend extravagantly on shipping. When you decide to shop online, you do not waste your valuable time and money traveling from store to store. In its place, you can order the whole thing you need from one site while you are relaxing at the comfort of your home. Ensure you have sufficient room for all of the plants that you wish to grow so that your garden is not stuffed with.
Cost of Shipping :
Basically, you should plan in advance so that the ordering process goes seamlessly. Always keep in mind the significance of shipping when ordering plants online. Properly check the shipping roster of any nursery you have decided to purchase from. This can be influenced by the ideal time to plant the plants you buy. In certain cases, it can take as much as a month or two to deliver plants, subject to where they are arriving from. Without fail take a print out of the schedule so that you can strategize beforehand and be ready for your order when it comes. In the majority of the cases, you will be provided with a tracking number so that you can keep a check on your order's last status.
Getting your order :
Be prepared for to receive the order before it arrives so that you can plant it as soon as the plants arrive. Generally, plants are mostly shipped with bare roots, however, there is nothing to worry about. The main thing you should be concerned about is the right way to plant them. Very first thing you should do is check their condition, and get in touch with the company if any kind of problem persists. Also, proactively get detailed information about the return policy prior to placing an order. When you buy plants online, make sure you compare the costs and qualities from different companies so that you can crack the best deal for yourself.
Hope these tips about how to wisely buy plants online are useful to you. If you have any more suggestion which you follow or have any opinion to share with us, please do not shillyshally.