Many people do not realize that there's something indeed extraordinary about an attractively maintained hedge rather just considering it as living walls. The hedging plants for garden can highlight the architecture of your house, cover ugly walls, add a tinge of chromism, invite birds to your garden, and that's just for the new kid on the block. Actually, a hedge is perhaps the most multipurpose garden feature you can ever find. So, if you have decided to decorate your garden, lawn or landscape with hedgerows, then you can either buy from a nursery or can buy plants online from the wide array of the collection available. Grab all the essential information you require to know before and after growing hedges and make a purchase. Do you wish to know what multi-talented hedges can offer your garden? Check out these ideas.
How and when to plants hedges?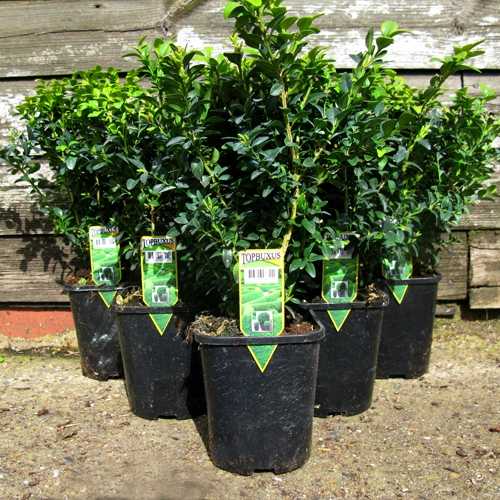 To Cultivate Hedging Plants For Garden, you should prepare beforehand, so that you can plant at the right time of year – the planting season is considered from inactive stage when you buy plants online or from some garden center near your neighborhood. The appropriate season starts around October up until beginning of March before the plants start shooting. A common rule with this planting season is that on light sandy soils you must plant prior to Christmas and on thick clay soils, which may be wet throughout winter, you must plant post-Christmas. Now to plant the hedges properly first of all you should choose which type of hedgerow would fulfill all your requirements. Decide how tall and wide you wish to nurture them. Once you pick your preferred hedging species start with rowing and spacing by mapping out the planting area. Now dig a channel and plant your shrub. Prune the top and the sides a couple of times per year as need be, plucking about one-half of the length of fresh sprouts. Maximum needled evergreens make their growth early in the season while maximum broadleaf evergreens and deciduous plants grow with a longer duration of time. The finest hedge shapes are broader at the bottom compared to the top. In this manner, you will let sunbeams touch the lower leaves.
What benefits does hedging plant for garden provide?
Add Greenery to the Structure:
Hedges might consume a lot of time and maintenance in comparison to the brick walls and metal fences, yet hedging plants for garden creates a mushy, gentle environment that can be provided by none other than green walls. Generally, gardens or landscape looks bare and lifeless during winter to which evergreen hedges give green structured look round the year. Also, in modern-day gardens they can be used to emphasize the architectural lines of the property and cater a crisp well-defined look.
Frame vistas and layout paths:
Trimmed hedges are one of the appropriate things to point the way through the garden to a specific landscape. They are best used to outline a view too. In any size and shape of the garden, they not only craft a vista, but also mark out the paths and flower beds, adding a sense of homogeneity to the garden.
Obscure cluttered areas:
It is commonly known that hedgerows are perfect for covering up neighbors and concealing unpleasant views such as dreadful sheds and fences. But make sure you use a low edge hedge to disguise shabby or weedy garden beds and stop the birds from mining up your soil. The hedges are also an efficacious noise barrier for trains, neighbors, and traffic – the thicker the hedge, the better it will decrease clamor. You can plant evergreen species since they are the best for year round noise control.
Spread out your plant palette:
Augment your garden with a suite of the hedging plant variety. You can choose to plant more of contemporary hedging plants for gardens which are quite in style instead of using common box hedges which have become repetitious to the eyes.
Cost-effective to grow:
Basically, you will require a lot of plants for a hedge and that can cost you a lot. Therefore, buying small plants will save you from hurting your pocket and also they will become accustomed to the conditions in your garden nicely than superior specimens that have been grown in the finest conditions of a nursery and then brought to your garden to mature further.
Effortless to plant:
To plant new hedging plants for garden, you should wait till late spring or winter when the ground is humid. This will help the root systems to develop before the soil gets dry.
Early trimming is better:
Begin to prune and shape your hedge when they are too young to keep the growth thick and flat. It is actually advisable to keep it wider at the bottom with somewhat sloping sides to let light fall on the bottom leaves.
Create shroud where required:
A lot of people make a mistake of growing hedging plants for screening purpose and leave them unkempt. As the trees grow taller, their foliage will grow on the upper branches while the lower branches would remain barren. Thus, by pruning the top and sides of tall screen trees approximately a metre above fence height you will get coverage where you require it, without obstructing the light from coming into your garden. Moreover, it also gives a well-ordered and more architectural appearance.
Serves you the best when maintained aptly:
Delving into the fundamentals will make a huge difference to the appearance of your hedge. By manuring and watering regularly, you will get denser growth and vigorous plants that can resist diseases and pests. There's nothing poorer than expending many years nurturing a pretty hedge and then losing a few plants, a common problem that happens with many.
Hope you found this piece useful while you buy plants online, especially hedging plants for garden. Share your inputs too.